Strengthening Infrastructure Program Execution in India - InBoK and Beyond

Overview of the Conference
India is poised to deliver high-value infrastructure programs and projects under the National Infrastructure Pipeline (NIP) worth Rs.111 Lakh Crores (USD 1.6 Trillion) between FY 2020-2025 in Energy, Roads, Railways, Ports, Airports, Urban, Digital communication, Irrigation, Rural Infrastructure, Agriculture and food processing infrastructure, Social Infrastructure and Industrial Infrastructure sectors.
To improve consistent and timely delivery capabilities of the programs and projects, the Government of India (GOI) identified the need to develop and implement project and program management framework and a competence building & certification program. Niti Aayog has published Indian Infrastructure Body of Knowledge (InBoK), a framework for effective implementation of programs. It is also envisaged by the Government that Program/ Project Manager's competence be developed and certified to ensure consistent delivery. This will include Government officials, owner organizations, contractors, and consultants.
However, pandemic has significantly disrupted project delivery and many lessons have been learnt
In this context, this conference aims to:
Present the context and the genesis for this initiative from GOI
Provide an overview of InBoK
Proposed way forward by GOI for certification for project management professionals and building competency
Present case studies showcasing best practices from Indian and International infrastructure projects
Panel discussion with thought leaders on managing the impact of pandemic
 Friday, 03rd December 2021 IST 14:00 to 18:00 Hrs
Start 
Finish 
Programme Details
Speaker
IST 13:45
IST 14:00
Login and Setup
 
IST 14:00
IST 14:15
Opening Session
 
IST 14:15
IST 15:00
Genesis – National Infrastructure Pipeline and National Program/ Project Management Policy Framework (NPMPF)
Mr. Saransh Agarwal, Quality Council of India
IST 15:00
IST 15:15
Teabreak/Networking Session 
 
IST 15:15
IST 16:00
Indian Infrastructure Body of Knowledge (InBoK) – Structure and Program Management Focus
Mr. VTCS Rao, L&T IPM
IST 16:00
IST 17:00
InBoK and Execution of Constituent Projects
Mr. VTCS Rao, L&T IPM
IST 17:00
IST 17:10
Teabreak/Networking Session 
 
IST 17:10
IST 17:50
Capability Building and Certifications
Ms. Shreya Mathur, Quality Council of India
IST 17:50
IST 18:00
Day 1 Closure 
 Friday, 03rd December 2021 IST 14:00 to 18:00 Hrs
Start 
Finish 
Programme Details
Speaker
IST 13:45
IST 14:00
Login and Setup
 
IST 14:00
IST 14:15
Quiz
TBA
IST 14:15
IST 14:55
Monitoring and Implementation of largescale projects in India
Mr.Vishal Kumar, Invest India
IST 14:55
IST 15:35
Case Study – Best practices Petronas RAPID project setup Malaysia
Ms.Zaiton Bt Ismail, Petronas
Mr.Khaled Higgy, Fluor Corporation
IST 15:35
IST 15:50
Teabreak 
 
IST 15:50
IST 16:30
Effective Monitoring & Control through integration of top down & bottom-up approach
Nambiappan, Karle Infra Pvt Ltd
Rajan, Karle Infra Pvt Ltd
IST 16:30
IST 16:40
Teabreak 
 
IST 16:40
IST 17:50
How Learning from Pandemic can help transform the Construction and Infrastructure Sector Landscape in India?
Dr.Madhu Pillai, Advisor (Oil & Gas Projects) @ KENT Plc
Dr. Sindhuja C.V, Center for Education and Social Studies
Mr.Harsh, IBM Consulting Partner & Executive Director
For enquiry contact Ms.Joyce Sukul, Admin AACE India.             Email : admin@aace.org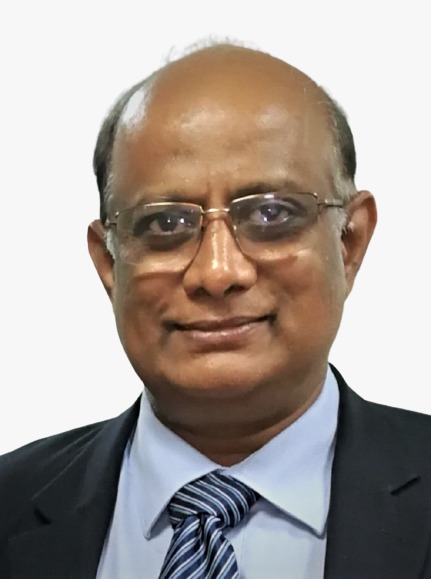 Prof V T Chandra Sekhar Rao is Dean, L&T Institute of Project Management (IPM). He is responsible for running Vadodara and Chennai Campuses of IPM, including new program design and delivery. In his 38 years of professional experience, Mr. Rao executed large EPC and EPCM projects related to Oil and Gas, Refining, Power, Steel and Industrial sectors and provided guidance to several project managers, engineering managers and construction managers.
Mr. Rao started his project professional career with design engineering initially and later moved to project management of large capital projects. Prior to joining L&T IPM as Dean of L&T IPM, he has founded Shreshta Solutions LLP, with a mission is to impart and instill project management best practices and competencies in Engineering and Construction Industry through learning interventions, coaching and consultancy. He held various senior leadership positions in corporate roles and corporate roles of large multinationals such as Voest Alpine, Fluor and Amec Foster Wheeler. During his tenure in these companies, he handled Engineering, Procurement and Construction management of large multidiscipline, multi-location, and multi-billion-dollar projects in US, Canada, Australia, India, Middle East, Nigeria and UK. His worked with Fortune 100 clients like ExxonMobil, Shell, BP, Saudi Aramco, Woodside group and Indian Oil.
Mr. Rao is a postgraduate in Civil Engineering, with rich experience in program and project implementation with core strength in engineering management, project management, risk management, Contract and Claims management and operations management. Mr. Rao also spoke at several national conferences, PMI Conferences, and conducted many training sessions and workshops on the best practices of project management for Owner as well as Contracting Companies. He is also certified CEO Coach from Coaching Federation of India and has been involved in Executive Coaching of senior executives of IT and Construction Industries. He held the position of Chairman of Forum Advisory Committee for Engineering and Construction Forum – a joint initiative by PMI Chennai, IIT Madras and the Industry. He is also a member of PMI India's Academic Advisory Group. He chaired technical committee for NPMPF (National Program/ Project Management Policy Framework) instituted by NITI Aayog and was author of major sections of Indian Infrastructure Body of Knowledge (InBOK) for Program and Project Management. He is also certified Project Management Professional (PMP) and Risk Management Professional (PMI-RMP) from PMI. He is also fellow of Royal Institute of Charter Surveyors (FRICS), Institute of Directors (FIOD) and Institute of Engineers (FIE).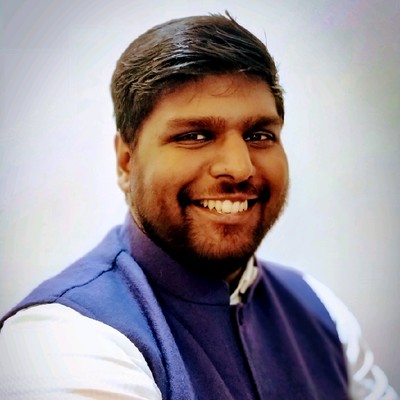 Saransh Agrawal (Project Lead, QCI): Saransh has 5 years of experience working closely with both government and industry in driving strategic projects across sectors.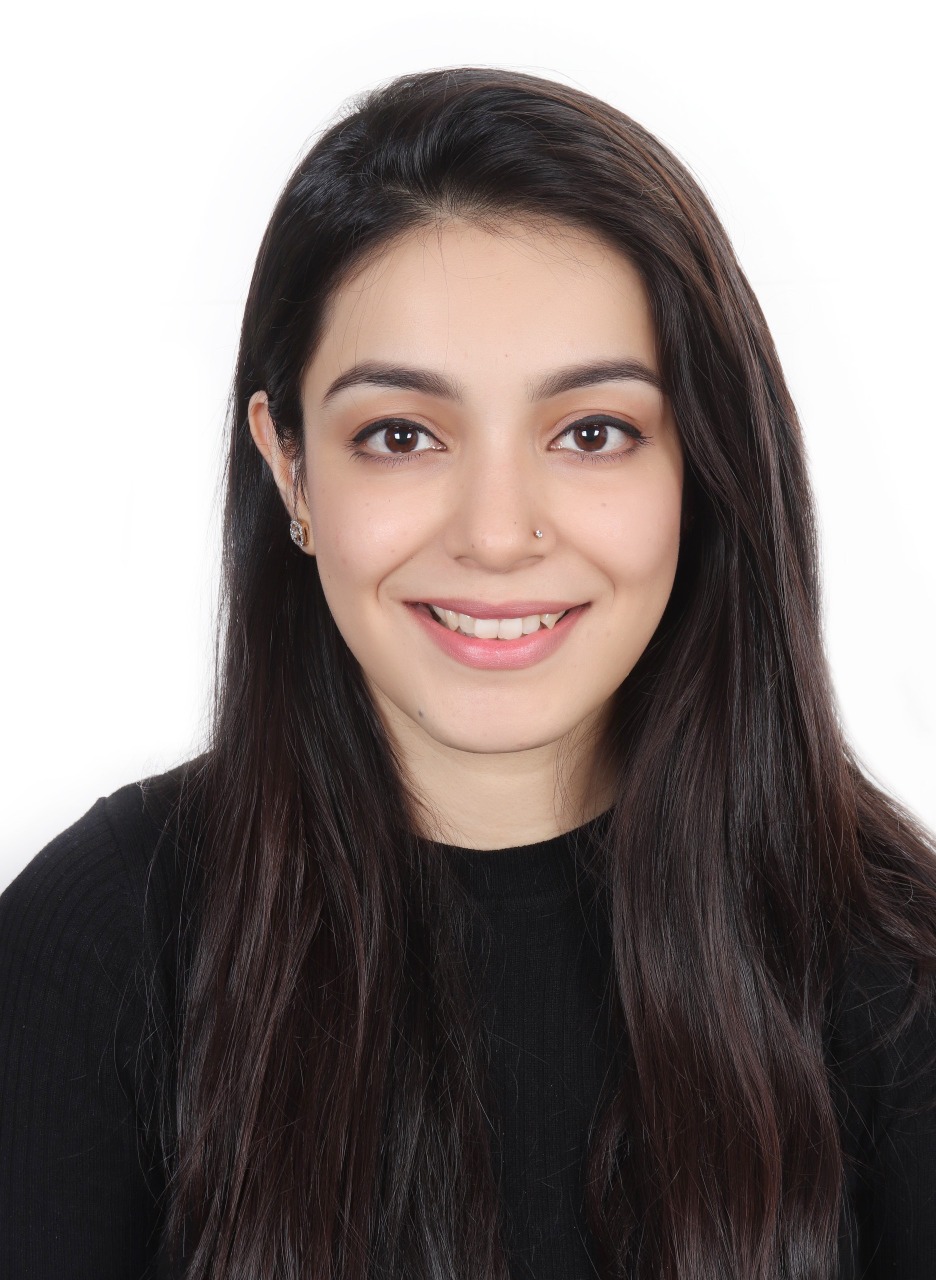 Shreya Mathur (Project Lead, QCI): With a background in Economics, Shreya has extensive experience in diverse government projects across sectors. She's been leading the NPMPF initiative for the past 2 years.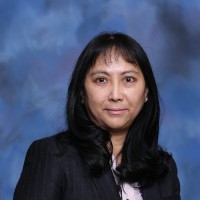 Zaiton Bt Ismail, has an accumulated experience of more than 38+ years in Cost Engineering specific to project controls mgmt.
Initially a graduate in Chemical Engineering from Aston University in Birmingham UK, whereby she had then pursued her career as graduate engineer with PETRONAS. Under its subsidiary Company Petronas Gas Bhd (PGB) she was involved in implementing project control deliverables related to Gas Processing Plant, Gas Pipeline Transmission System and facilities implementation widely known as Peninsular Gas Utilisation Projects (PGU) for its wide variety of Gas Customers since its early years of 1980s up to year 2000.
Her recent achievements included her involvement from 2011 as Project Control Manager in undertaking the Feed Phase (Front End Engineering Development) of the PETRONAS RAPID Mega Project (Refinery & Petrochemical Integrated Development) at the Project value of USD 27 Bil. She was instrumental in executing the project control best practices for the FEED Phase of the Mega RAPID Project until achieving the Project FID (Final Investment Decision) in 2014.
She then later in 2015 under the PETRONAS RAPID Project execution phase, undertook the role as Project Control Manager for executing the USD 4 Bil Utility & Interconnecting Project package.
This was a challenging Package which was undertaken based on an EPCM (Engineering, Procurement and Construction mgmt.) based on an Integrated PMT organisation together with Fluor.
She had made further progression in her career by performing key roles amongst which included undertaking supervisory and mgmt roles. She was appointed the highest Technical position in her discipline as Custodian of Planning & Scheduling as well as Group Technical Authority in the discipline of Planning & Scheduling for PETRONAS since 2014.
She is currently holding the position as the President of the Association of Cost Engineering for the Malaysian Section (AACEMY) under the AACE Region 8 of AACEI (Association for the Advancement of Cost Engineering).
Upon her recent departure from PETRONAS, she continues to undertake voluntary leadership roles in undertaking activities in promoting green environment through her Community activities as well in promoting Cost Engineering practices locally through AACEMY platform.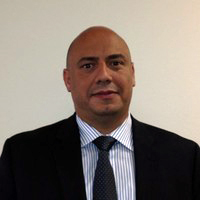 Khaled Higgy has more than 30 years of work experience in Project Management. He is a Professional Engineer Graduated from Ain‐Shams University in Cairo, Egypt. He is a Project Manager Professional (PMP) from PMI and Project Management designated by Stanford University. He is now working for Fluor Daniel International as the OUI JV (Fluor‐Technip) Project Manager managing the Rapid UIO Project in Malaysia. Prior to that he worked for TransCanada leading the estimate development for the Energy East Pipeline Project in Canada (4,800 Km) with a Capex of $18B. Prior to that he worked for Amec Foster Wheeler as the Project Controls Director for Kearl Project in Canada owned by Exxon Mobile with a CAPEX of $28B. Prior to that he was working for Eni the Italian Oil and Gas Company in Milan as the Project Services Manager for North Europe & Australasia. He worked in Project Management with multinational organization such as Fluor, Bechtel, Hatch, Worley Parsons, Stone & Webster, CH2M Hill, Amec Foster Wheeler.
He was involved in managing several mega oil and Gas Project around the World such as Athabasca Oil Sands Project (Shell‐$10B) and Kearl Project (ExxonMobile‐$28B) in Canada, Kashagan Project (Agip KCO‐$32B) in Kazakhstan, Goliat Project (Eni Norg‐$5B) in Norway and Rapid UIO Project (Petronas‐$4B) in Malaysia.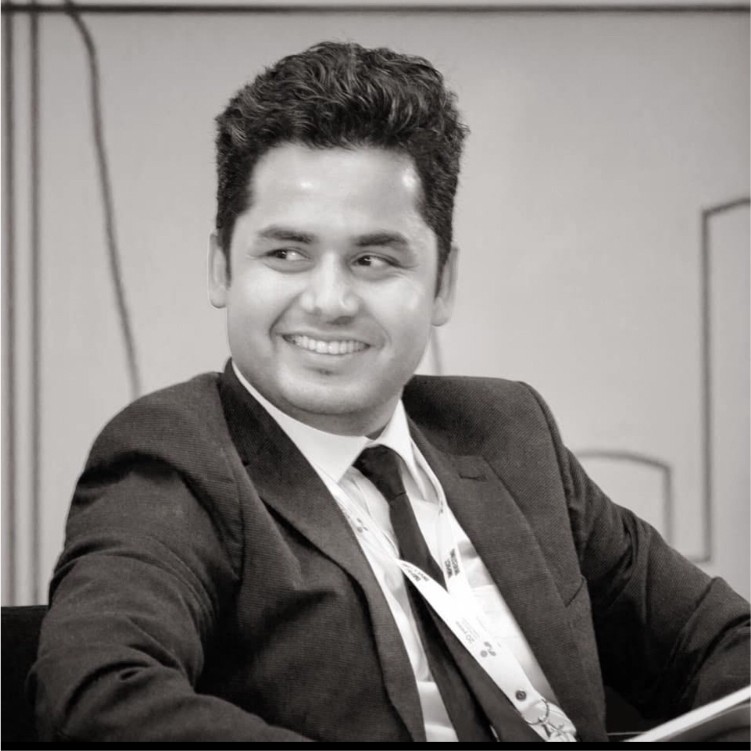 Vishal is leading the Project Monitoring Team and SDG investments team at Invest India (Ministry of Commerce, Government of India). Vishal brings with himself more than 13+ years of diverse professional experience across investment management, non-profit and public policy space. In his previous role, he was part of the Social Impact and Development Practice at The Boston Consulting Group (BCG). He also worked with Jameel Poverty Action Lab (J-PAL) to lead policy scale up of Targeting the Hardcore Poor (THP) program in Bihar and advised the Department of Information Technology, Government of Rajasthan on ideation, prototyping, testing and successful rollout of e-PDS platform to deliver food security benefits to 60 million beneficiaries. Vishal is a graduate of full time IGNITE program on Entrepreneurship and Innovation from Stanford Graduate School of Business and holds an engineering degree from NSIT, Delhi.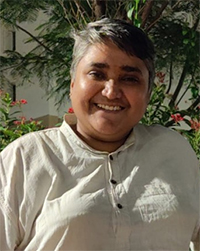 Center for Education and Social Studies
Professional with a demonstrated history of working in Academic and Research Industry. She is skilled in Research Design, Psychometric Assessment, Field work, Case study, Learning and Development. She obtained Ph.D. from Department of Management Studies, Indian Institute of Science, Bengaluru. She worked as Post-Doctoral Fellow at IISc and NIAS. She represented IISc, Bengaluru at Technical University Clausthal, Germany for Indo-German Partnership for Advanced Research (2017) administered by UGC, India and DAAD, Germany. She has involved in several consulting projects and also served as visiting faculty in various Institutions.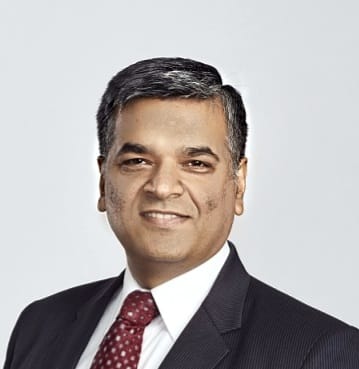 IBM Consulting Partner & Executive Director
Harsh is IBM Services Distribution & Industrial Sector Partner & Executive Director for India & South Asia. Prior to taking this role in Jan 2016, he has been the lead account partner for a leading conglomerate for the Asia Pacific region and GBS Natural Resources Cluster Leader for India. He managed their P&L to sustained growth.
He oversees all Consulting, Systems Integration, Application and Process Services engagements for IBM's clients in Distribution & Industrial sector. He is also accountable for setting strategy, developing industry solutions, driving industry marketing, sponsoring key partnerships / alliances as well as nurturing industry skills and domain capabilities across the sales and delivery teams.
Harsh has approx. 22 years of diverse management / technology advisory experience related to global business transformations and strategic outsourcing projects with a track record of large scale and first of a kind business and technology transformations for both multinational and national clients across public and private sectors.
He is currently focused on Digital Re-invention including Internet of Things, Block Chain & IBM's Cognitive & AI Solutions in these segments. This includes several years of frequent executive management/C-level interaction as a trusted business advisor helping his clients envision roadmaps to drive step-change improvements in key areas of their organizations. He is also frequently invited to speak in various industry forums, leading business institutes like IIM's and has published papers in industry journals. He is recipient of many awards including the coveted Best of IBM award.
He joined IBM in late 2006 in the Industrial sector with a focus on Natural Resources segments. Prior to that, Harsh worked at Asian Paints Limited (India's largest paints manufacturer) from 2000-06 on a variety of transformation initiatives. Before joining Asian Paints in 2000, Harsh worked with Reliance Industries Limited in India focused on opex and capex projects at their Patalgana facility.
Harsh holds an MBA from the S P Jain Institute of Management & Research, Mumbai, and a Bachelors in Engineering from Manipal Institute of Technology (University of Mangalore), India.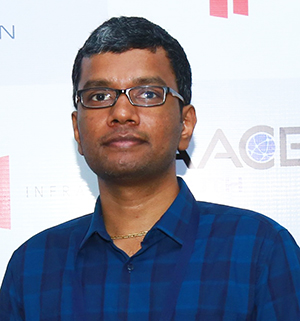 Nambiappan is a Certified Planning and Scheduling professional from AACE International, Graduate Programme in Construction Project Management (GPPM) professional from NICMAR, having more than 15 years of experience in the commercial, residential, industrial building and Infrastructure segment. He worked for major contracting and consulting companies like CCCL, Laing O'rourke-Dubai, Saudi Arabian Parsons Limited & FABS. He has involved in the Planning and monitoring of construction projects for Infosys, ITC, Arriyadh Development Authority and Zabeel Properties. He has exposure in project controls from contracting, consulting as well as project owner side perspective and currently leading project controls function in Karle Infra Pvt Ltd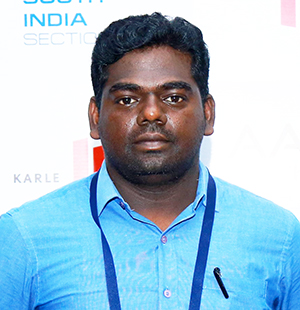 Rajan is a Graduate Engineer in Civil Engineering from Government College of Engineering, Tirunelveli, Certified Planning and Scheduling professional from AACE International, Post Graduate Diploma in Construction Management (PGDCM) from NICMAR, having more than 14 years of experience in the commercial, residential, industrial building and Infrastructure segment. He worked for major contracting companies like CCCL, L&T Construction. He has Involved in the Planning and monitoring of construction projects for GMR, Infosys, ONGC, US Army, Indian Air force, Boeing and Asian Paints. He has exposure in project controls from contracting, consulting as well as project owner side perspective and currently leading a development of residential building as a project manager in Karle Infra Pvt Ltd
Sponsorship Opportunities
Category
Amount in INR
(including tax)
No of Free Delegates
What you get
Platinum Sponsor*
₹ 3,00,000
5
Display of logo & 3 promotional video links in AACE India Website for 15 Months
Gold Sponsor*
₹ 2,00,000
3
Display of logo & 2 promotional video links in AACE India Website for 9 Months
Silver Sponsor*
₹ 1,00,000
1
Display of logo & 1 promotional video links in AACE India Website for 6 Months
Note: All sponsors logo will be published in the event brochure and mailers.
* For International Sponsors, this sponsorhship fee would be converted to USD + bank charges of 6% of USD would be added
About Quality Council of India (QCI)
Quality Council of India (QCI) was established as a National body for Accreditation on recommendations of Expert Mission of EU after consultations in Inter-ministerial Task Force, Committee of Secretaries and Group of Ministers through a Cabinet decision in 1996. Accordingly, QCI was set up through a PPP model as an independent autonomous organization with the support of Government of India and the Indian Industry represented by the three premier industry associations, (i) Associated Chambers of Commerce and Industry of India (ASSOCHAM), (ii) Confederation of Indian Industry (CII) and (iii) Federation of Indian Chambers of Commerce and Industry (FICCI)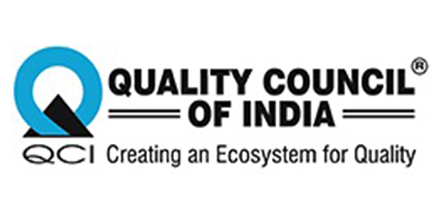 QCI is a non-profit organization registered under the Societies Registration Act XXI of 1860. The Department of Industrial Policy and Promotion, Ministry of Commerce and Industry was designated as the nodal point for all matters connected with quality and QCI to structure and help implementation of the Cabinet decision.
QCI has been established to create a mechanism for independent third party assessment of products, services and processes. It plays a pivotal role at the national level in propagating, adoption and adherence to quality standards in all important spheres of activities including education, healthcare, environment protection, governance, social sectors, infrastructure sector and such other areas of organized activities that have significant bearing in improving the quality of life and wellbeing of the citizens of India.
Please visit https://www.qcin.org/ to know more about QCI.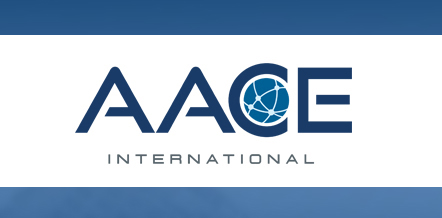 AACE International (AACE) is a non-profit professional body established in 1956 in USA, working in the areas of Cost Engineering, Total Cost Management, Earned Value, Forensic Claim etc. With 8,500 members in 100 countries, AACE International has been serving the Total Cost Management community since it is established. AACE International is committed to the constructive exchange of ideas between members, development of technical guidance and quality education and recognition of subject matter experts.

The members of AACE enable organizations around the world achieve their investment expectations by managing and controlling projects, programs and portfolios; we create value by advancing technical knowledge and professional development. Many global Engineering and Construction firms (viz. AECOM, Foster-Wheeler, Chevron, Raytheon, Bechtel etc.) have been successfully implementing Control techniques, using AACE's Recommended Practices on megaprojects globally.

AACE has been certifying individuals since 1976. AACE offers the following certifications: Certified Cost Professional (CCP), Certified Estimating Professional (CEP), Certified Forensic Claims Consultant (CFCC), Certified Scheduling Technician (CST), Earned Value Professional (EVP), Decision & Risk Management Professional (DRMP), Planning & Scheduling Professional (PSP), and technician level certifications: Certified Cost Technician (CCT) and Certified Scheduling Technician (CST). AACE International is a member of the Board of the Council of Engineering and Scientific Specialty Boards (CESB); AACEs CCP, CCT, CEP, EVP, and PSP Certification Programs are fully accredited by the CESB.

Please visit https://web.aacei.org/ to know more about AACE International.
AACE INTERNATIONAL'S INDIA SECTION IS REGISTERED AS "AACEI INDIA ASSOCIATION" (UNDER SECTION 8 OF INDIAN COMPANIES ACT 2013), A NON-PROFIT ORGANIZATION IN INDIA.
AACE had its presence in India since 2012 as South, Central and North India. However, in 2018 the three sections were combined to make one India Section. Since then, India section has ramped up its outreach to all regions in the country. AACE India Section has been working very closely with the prestigious IIT Madras since its launch. IIT Madras has given its consent to be the academic partner for AACE International in India. AACE India Section held two National level conferences in IIT Madras in 2017 and 2018 and an international conference in IIT Delhi in 2019.
AACE India conducts various programs for its members and industry through programs such as "Scuba, Pragya, Tenka, Certification Workshops etc.,".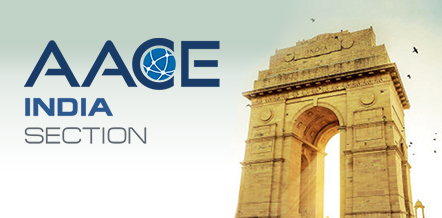 Dr. Koshy Varghese, Professor & Dean Administration, IIT Madras, Dr. Ashwin Mahalingam, Professor, IIT Madras, Dr. K.C. Iyer, Professor, IIT Delhi and Dr. Uma Maheshwari, Professor, IIT Delhi and Mr.Devi Prasad, Indian Economic Services (Retd.,) advise the board of AACE India Section
Visit www.aaceindia.org to know more about AACE India Section