Certification Training Programme
Join pre-conference workshops
Registration fees for Conference + Certification preparation workshop 09th – 12th July 2019
Category
Regular Fee for Conference & Workshop
(Valid till 30

th

 Jun '19 only)

Conference + Professional certification preparation workshop 

Conference + Expertise certification preparation workshop 

National
INR
International
USD
National
INR
International
USD
Non AACEI Member
₹30,000
$550
₹31,000
$585
AACEI Member*
₹23,000
$410
₹24,000
$445
Students**
₹12,500
$260
₹14,000
$290
Registration fees for certification preparation workshop 09 – 10 July 2019
Category
Regular Fee by 30th Jun 2019
Professional Certification
Expertise Certification
Indian Nationals INR
Overseas Participants USD
Indian Nationals INR
Overseas Participants USD
Non AACEI Member
₹15,000
$235
₹17,000
$275
Regular Member*
₹11,000
$160
₹14,000
$200
Students**
₹6,500
$100
₹8,000
$140
*For current AACEI members only
**Undergraduate and Post Graduate students shall be eligible to register upon submission of documentary proof
Note:
The above rates are excluding GST (18%) and the rates are per delegate only
Discounts applicable on bulk registration (7 and above). For details, please write to register.icmpc2019@aaceindia.org or call +91 – 8095544884
Workshops will be conducted depending on the registrations.  In the event of cancellation of a workshop due to inadequate strength,  the participants will be requested to choose another workshop.
Expertise Certification Training Program
Decision & Risk Management Professional (DRMP)
A DRMP is a senior-level practitioner with business experience in life cycle asset and project management with exhibited knowledge and skills ranging from analyticalto socio/psychological to management. A DRMP also has extensive technical experience in specialized tools and services such as decision analysis, cost risk and uncertainty analysis, and schedule risk analysis. DRMPs demonstrate strong communication skills to connect with all levels of project stakeholders and are increasingly employed by owners and stakeholders in their decision making process – whether it is for a go, no-go decision on an investment interest or determination of time and cost contingency amounts for capital projects.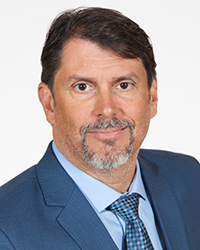 Dr. Sean Thomas Regan
Dr. Regan is a native of California, living in the Czech Republic with over 35 years of experience in Project Controls, Quantity Surveying, and Project Management on projects in over 50 Countries and all 7 continents.
With Experience on projects in Petro-Chem, Capital Construction, Infrastructure, Hospitality, Power, and Nuclear Projects for successful implementation and Management of over $80 Billion in projects.
Over 20 years in presentation, authored books for AACE, ISO, Guild, ICMS and Intellectual utilization, and a guest lecturer, presenter for companies and Universities, as well as a professor at International Universities. He has all 4 AACE Professional Certifications, MRICS, FAACE, and FPCG
Professional Certification Training Programs
Certified Cost Professional (CCP))
A CCP is an experienced practitioner with advanced knowledge and technical expertise to apply the broad principles and best practices of Total Cost Management (TCM) in the planning, execution and management of any organizational project or program. CCPs also demonstrate the ability to research and communicate aspects of TCM principles and practices to all levels of project or program stakeholders, both internally and externally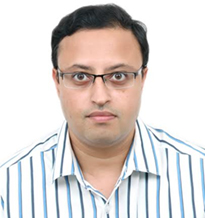 Mr. Ramapriya L Valmiki
Ramapriya Valmiki is a Civil Engineer with a Post Graduate Diploma in Construction Management and is a Certified Cost Professional from the AACE International, USA since 2008.
Possessing a total Work experience of over 16 years in the industry with a variety of skills in various areas of Construction Project Management including leadership and team management skills, Contracts Formation, Contracts Administration & Claims analysis and reporting, Cost Estimation, control and related Automation tools.
Currently serving as a freelance professional, his previous association and employment prominently include working with GlaxoSmithKline Pharma, Tesco HSC, Bechtel India, Sahara India and BIAL in various capacities on their Greenfield and Brownfield projects.
Certified Estimating Professional (CEP)
A CEP is a professional with vital expertise to contribute to the economic evaluation of potential projects by supporting the development of budgets, project resource requirements and value engineering. By applying the estimating body of knowledge as outlined in AACE's Recommended Practice 46R-11, the CEP estimates costs of a determined scope in order to advise management on project funding decisions. The CEP's ability to clearly communicate cost estimates, both verbally and written, to all project stakeholders is critical to their success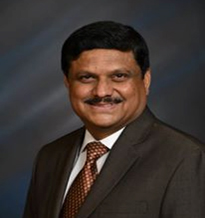 Mr. Mohammed Rafiuddin M
Mohammed is a seasoned management professional with 32 years of experience in project management, contracts management, project controls. He served for three years as CEO and General Manager of a health care waste management company out of his passion for environmental protection. He is currently serving as Projects Control Manager with WorleyParsons Ltd.
Mohammed served two terms as President of Arabian Gulf Section (2011-12 and 2013-14), Director of Region 7 (2014-16) on the AACE international BOD. He is the current Vice President of International regions on AACE BOD.
Mohammed holds a Bachelor Degree in Civil Engineering from Osmania University, India and a Master Degree in Engineering Management from KFUPM, Saudi Arabia. He holds PMP,PMI-RMP,CCP and PSP certifications.
He is a regular speaker on project management, cost management and risk management in various technical seminars and has written papers focused on project controls and risk management.
Planning & Scheduling Professional (PSP)
A PSP is a skilled planning and scheduling professional with advanced experience in project planning, and developing, monitoring, updating, forecasting and analyzing integrated project schedules. The PSP leads the planning and scheduling process within the AACE International Total Cost Management (TCM) framework. A PSP is able to communicate effectively with all project stakeholders, both internal and external.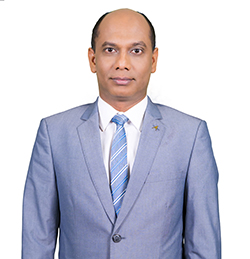 Mr. Ashutosh K Maurya
Ashutosh Maurya has 19+ years of construction project management experience. He has worked in various large and complex projects in India and Middle East as part of core project delivery teams. His is specialist in project planning/controls, setting up reporting in systems, cost controls and claims.
Having worked for leading contractor, project management consultants and employer gives him 360 views on management of construction projects. He has worked in large airports, urban infra development, power plant, university and office space building.
He is certified CCP, PSP, and EVP. He is founder at Protrain.com – Engineering, Construction and Project Management eLearning portal.
 
Earned Value Professional (EVP)
An EVP is a practitioner of Earned Value with demonstrated mastery of contract language as it relates to Earned Value application, the organization of a project's scope into meaningful structure for execution; planning scheduling and budgeting the project work from initiation through close out using an integrated cost/schedule tool; highly proficient in monitoring project progress for performance measurement; an earned value management system (EVMS) and its related accounting component used to record actual costs for a project or activity; generating relevant reports, understanding and analyzing the information reported, using actual cost data from, or reconcilable with, the accounting system for management of a project or activity; and managing change to the scope of work and/or any deviation, performance trend, or change to an approved or baseline project control plan, throughout the life-cycle of a project or portfolio of projects in the public and/or private sector. The experienced EVP will have broad experiences in the interpretation of the EV data/metrics and possess the skills to provide coherent, relevant communications (oral and written) to all levels of project stakeholders (internal and external).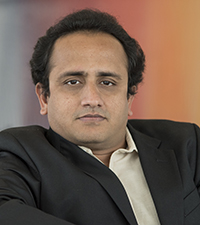 Mr. S Sankar
Mr. Sankar is a post-graduate in Construction Engineering and Management from College of Engineering Guindy, Chennai.
Mr. Sankar has 23+ years of experience in diversified segments viz. Buildings & industries, oil and gas, and infrastructure with exposure from both contractors and project owners side. He is the Chief Operating Officer of M/s. Karle Infra, the real estate arm of M/s. Karle Group & handling a 10 million Square feet of mixed use development at Bangalore. He is heading Project Delivery, Project Controls, Contracts and Procurement, Global Sourcing, Construction Safety, Internal Quality Audit and Facility Management verticals at Karle. He works very closely with the board on Strategy and Organization development matters.
He strongly believes that management decisions based on mere judgements rather than objective measurements are harmful. He is a certified Earned Value Professional (EVP) from AACE International, USA and a passionate advocate of EVMS. He has conducted many workshops for industry on integrated program management and EVMS.
Prior to Karle, Sankar had worked for ITC Limited, Project Management Consultants, and Contracting organizations.
Mr. Sankar was the India Taskforce Chair for AACE International helped building India Section and was also President of South India Section.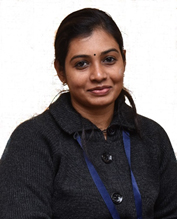 Mr. S Sankar
Bhagya is a post graduate in Construction Technology and Management from the prestigious Indian Institute of Technology Madras, having 13+ years of experience in Planning & Control in building constructions.
She is the secretary of AACE India Section and is presently heading Karle Infra's Project Controls department.
She has a background in construction planning and worked with Larsen & Toubro before joining Karle.
She was involved in the planning and monitoring of construction projects like Tech Mahindra (Bangalore), ITC Green Centre (Bangalore), Sankara Nethralaya (Chennai). 
She is a certified Earned Value Professional.
Disruption to the PM and Cost Engineering Profession Influence of Artificial Intelligence, Getting Future Ready
Course Overview
As worldwide construction Projects continue the need for PM along with managing vast amounts of qualified data for generating reliable and high precision results has become a strategic focus in most international companies. Artificial Intelligence helps but can be a friend for the project Managers or their worst nightmare depends on how you feel it! It can save tons of time by automatic networking, modeling, decision making, curating and validating large volumes of data in all and is delivered to when he need it most. These processes include the acquisition of information and rules for using the information (Deep and Machine learning), reasoning i.e. using rules to reach approximate or definite conclusions and self-correction. In this one day course you will discover the future driver of PM, and will explore how you can prepare for it, and what you need to do to deal with it. AI is coming whether you like or don't like it!
Skills Gained:
On completion of this training, delegates will be able to understand concepts of driving and managing projects using AI
Key Topics:
What is AI, Trends, and AI as GF of PMs
Why AI for PM?
Machine Learning Process
Deep Learning Process
AI for

Program Management
Portfolio management
Strategic Planning
PMO
Project Integration Management
Project Scope Management
Project Schedule Management
Project Cost Management
Project Risk Management
Project Procurement Management
Project Stakeholder Management

AI for Corporate Asset Management
Tools
and the Future
| | | |
| --- | --- | --- |
| Course Length | : | One Day |
| Target Audience | : | Those who are involved in PM |
| Pre-requisites | : | At least five years of experience on PM |
| Required Tools | : | Delegates to bring their laptop |
| Training Material | : | The Instructor will provide training material electronic format |
| Case Studies | : | A full case study will be provided by instructor |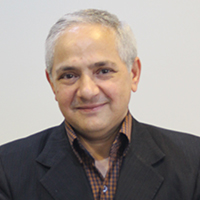 Dr. Sadegh Yazdani
International energy industry leader with over 28 years of experience, Managing Director of NPSN Co. and Vice president of AACE Central Asia, published author of 15 books in the area of energy management, operation management, asset and cost management.
Offers comprehensive training solutions in Project / Operational Management, Risk Management, Cost Estimation / Management and other topics for the Oil & Energy industry.
Conducted training for 1255 trainees in the total of 40160 hours in 11 countries.
Developer and simulator for modeling PM for Oil & Energy in Upstream, Midstream and Downstream sectors using Fourth generation of ICT.
Directed 6 onshore projects and two offshore projects with total contract value of 5.7 BUSD.
Sadegh's main Core strength in the Oil & Energy Industry are: Training, Total Cost Management & Cost Engineering, Project Investment Analysis, Coaching & Consulting and AI for PM.
Last date for receiving presentations from authors
Onsite Registration Begins